News
Students advised to limit contacts and test before J-term return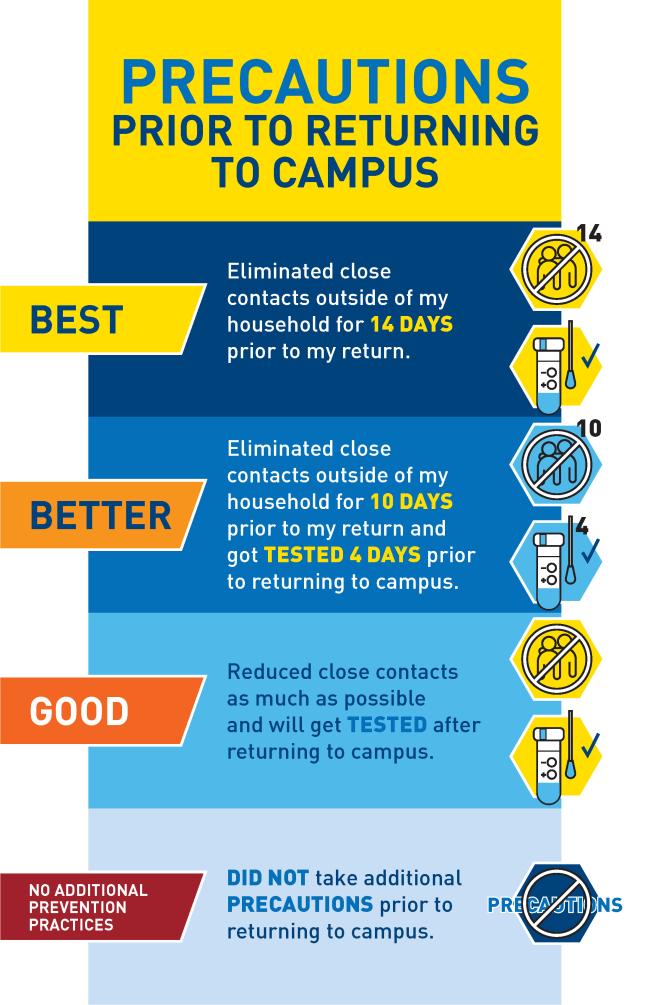 Augustana College students can expect the COVID-19 guidelines they observed in the fall to remain in place when they return to campus for January term.
Additionally, the college is asking students to limit close contacts and schedule a COVID-19 test before returning for J-term.
J-term classes begin Jan. 11. Students will move into housing Jan. 9-10, and move-in will be conducted as it was for fall.
Limiting contacts
• Students are asked to limit all close contacts for 14 days before returning to campus, in accordance with CDC recommendations. If 14 days is not possible, 10 days of limiting close contacts is the next-best option. 
Those who do gather with friends and family for the holidays are asked to make sure the group size is not more than 10. 
Moving into college housing
Students will be able to schedule a move-in time from 10 a.m.-7 p.m. on either Jan. 9 or 10. Move-in times will be staggered to reduce gathering sizes. 
The first dining services meal will be dinner on Jan. 9.
Guidelines continue
Augustana will be following the mitigation efforts aligned with Tier 3 in Illinois. 
• Keep wearing a mask and continue to practice physical distancing of at least 6 feet.
• Do not go inside restaurants or bars in Illinois or Iowa. 
• PepsiCo Recreation Center and the Westerlin Activity Center limit the number of people inside at any one time to 25.
• College-sponsored and personal social events should not have more than 10 people in attendance at any one time. 
• Those who have off-campus jobs should ensure their employers are adhering to all COVID-19 protocols.
• Off-campus travel should be limited to visiting immediate family, essential errands, and employment.
Contact: