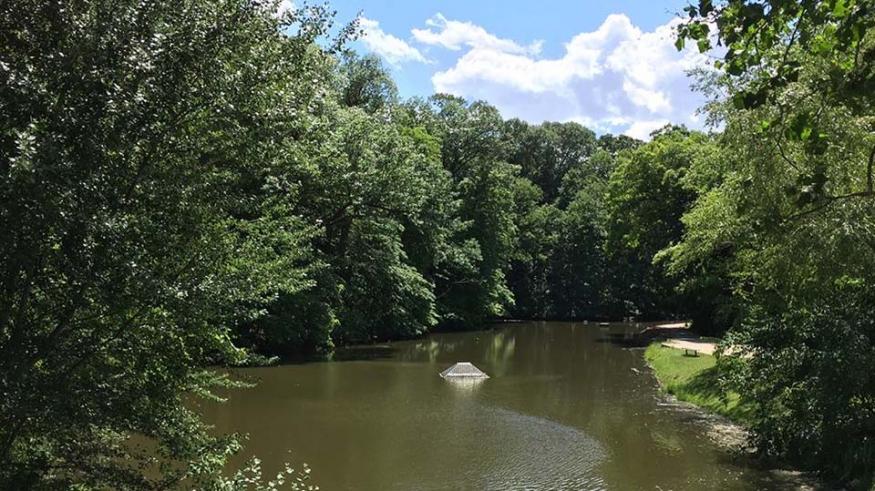 News
The Slough is back
The ducks and the turtles are back now that Augustana's Slough has refilled with water and a broken pipe has been repaired.
A very old city pipe under the Slough on campus collapsed on June 3, causing the Slough to drain. The water entered the existing drainage system, flooding parts of lower campus.
City workers repaired the pipe a few days later and the water began to rise again. The Slough walking path has reopened, however, anyone using the path should avoid areas barricaded with yellow caution tape.
College officials are evaluating bids to complete additional work and possible improvements around the Slough, including dredging, a resurfaced walkway and improved lighting, said Kirk Anderson, Augustana chief financial officer.
Flooding from the Slough occurred in Bergendoff, Centennial, the Carver Center, the Knowlton Outdoor Athletic Complex and parking lots in those areas. Those were quickly cleaned up by college workers the day of the flood.
Anderson said the Carver training room and gymnasium floor were damaged and will need to be repaired. The extent of the damage is still under review.