Summer Visit Days 2018
June 21, 25 • July 9, 16, 30 • Aug. 2, 6
• Visit our campus to experience what makes Augustana College A Better U.
• Learn about applying, scholarships and financial aid
• Tour one of the Top 25 Most Beautiful Campuses
• Hear more about majors and internships
• Find out about arts and athletics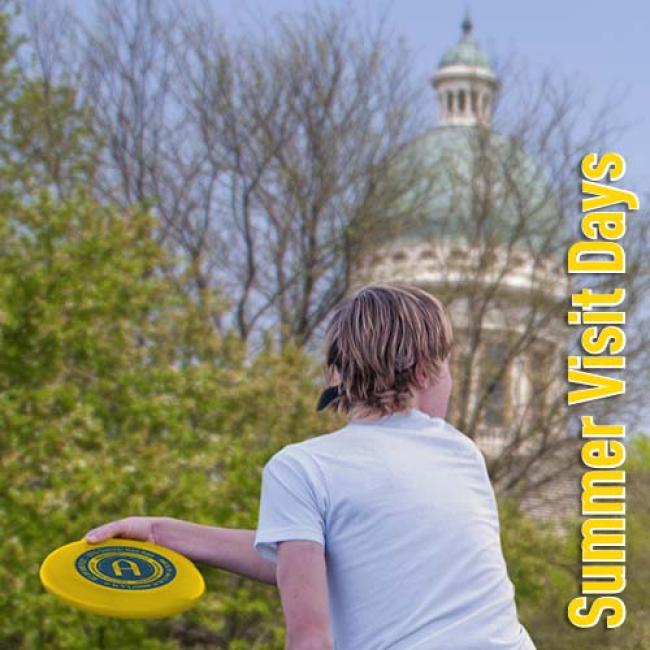 Academic sessions: You will choose an academic session when you register for a visit day. Sessions cover a range of related academic programs and provide a great introduction to what Augustana has to offer.
Admissions interview: High school seniors and transfer students are encouraged to interview. It's your chance to tell us your story in your own words. It's not a requirement, but we may use what we learn from you when considering your application for admission. 
Summer is a great time in the Quad Cities. Join us for a Summer Visit Day and then stay to explore the area.
• River Bandits minor league baseball (and a Ferris wheel!)
• Festivals such as River Roots Live, Ya Maka My Weekend, and the Bix Beiderbecke Jazz Festival
• Bike the river, run in the Bix 7, shop College Hill
• Boat on the Mississippi with the Channel Cat or the Mississippi Celebration Belle
• Explore all the Quad Cities has to offer.
Registration opens in May.  Email or call the Office of Admissions, 309-794-7341, for information about summer visits.