Harry S. B. Johnson Endowment for Classics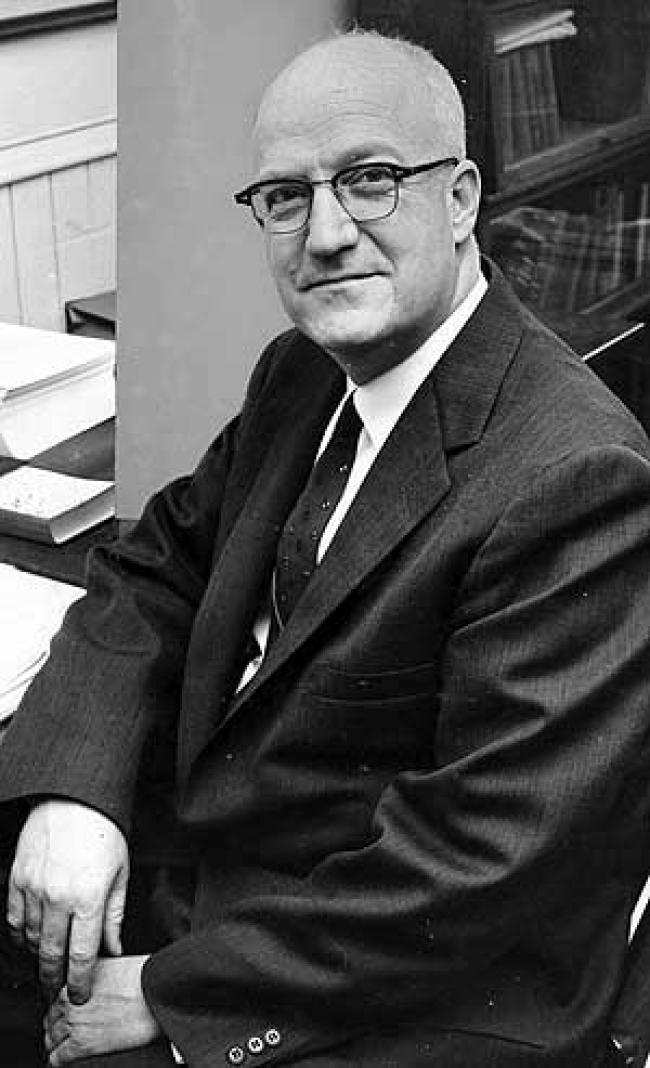 Dr. Harry S. B. Johnson served and advanced Augustana College in a challenging range of responsibilities. His call to the college -- to teach Classical and Biblical Greek -- came in 1942.
By the time he died in 1978 "Dean Harry" had taught as professor of Greek and of Swedish, had reestablished and chaired the Department of Classics, had coached tennis, had provided support and guidance as dean of men, and had even made time to be coordinator of public events.
This range of talent, learning, and devotion to the mission of the college was presaged in his distinguished record of study and preparation: the A. B. summa cum laude from Augustana College, the B. D. summa cum laude from the Augustana Theological Seminary, his service in the parish ministry, and his election to Phi Beta Kappa.
In his memory, Dr. Johnson's family established an endowment to underwrite innovation and enrichment in the Augustana Classics program. The effects of their generosity, like the work of Dr. Johnson himself, will be evident throughout each academic year, for classes now and for those yet to come.