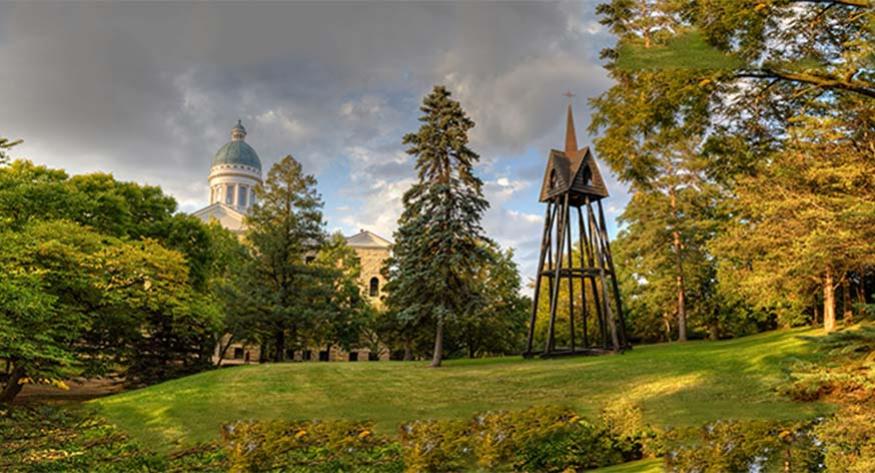 News
Augustana welcomes new faculty
This fall, Augustana welcomed new faculty in music, business, math and computer science, history, public health, political science, sociology, biology, Scandinavian studies, communication studies, theatre arts, religion and Japanese.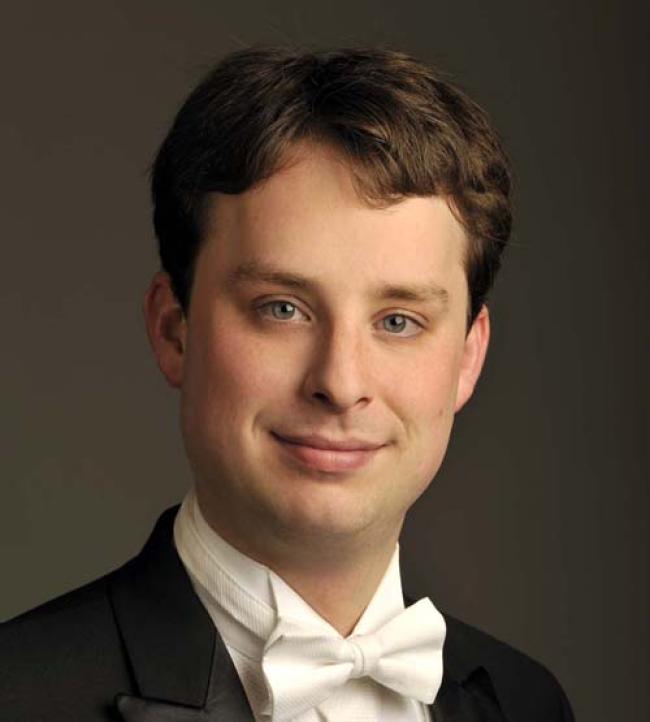 Daniel Chetel, assistant professor of music
B.A., Music, Harvard University
M.M., Orchestral Conducting, University of Maryland
D.M.A., Orchestral Conducting, University of Kentucky
Dr. Daniel Chetel joins the faculty of Augustana after concluding a tenure as the music director and conductor of the Central Kentucky Youth Orchestras in Lexington, Ky., where he also taught at the University of Kentucky School of Music. He has conducted orchestras and opera companies across the United States and has traveled to Acarigua, Venezuela, to work with a nucleo of the nationwide Venezuelan Youth Orchestra System, El Sistema.
Originally from Massachusetts, Dr. Chetel's doctoral research addressed the publication and performance challenges of Hans Krása's children's opera Brundibár. His musical interests include opera and American music, and he looks forward to an exciting season with the Augustana Symphony Orchestra.
Hyeong-Gyu Choi, assistant professor of business administration
B.S., Business Administration, The Ohio State University
M.B.A., Business Administration, University of Findlay
M.L.R.H.R., Labor Relations and Human Resources, Cleveland State University
Ph.D., Marketing and Supply Chain Management, University of Memphis
Dr. Hyeong-Gyu Choi has ongoing academic interests in digital marketing and its implications on consumer science. His research interests are marketing ramifications of social media and consumer media consumption.
Dr. Choi enjoys spending time with his wife, son and two dogs.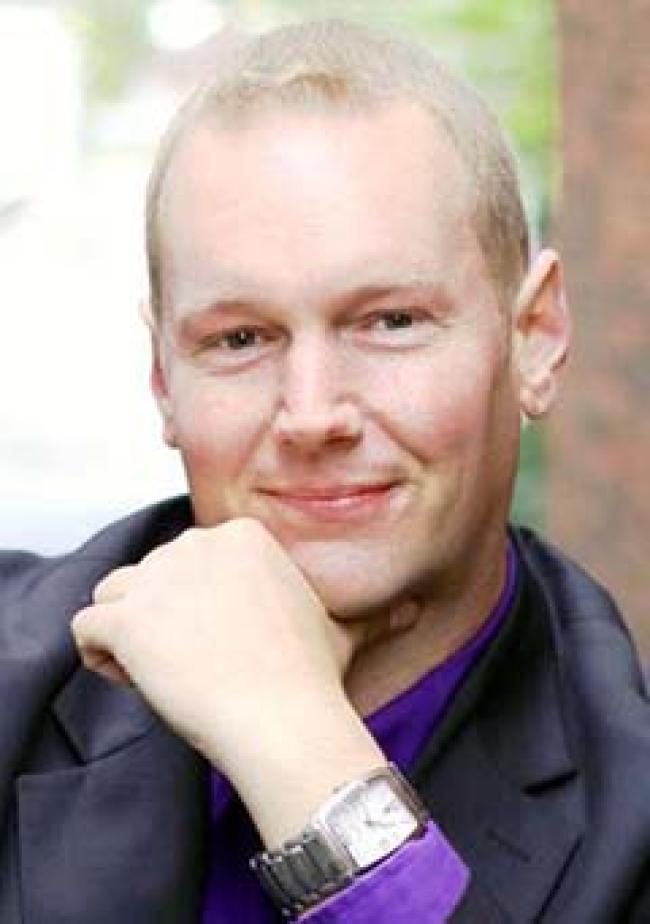 Joseph Diehl, assistant professor of music
B.M., Vocal Performance, Bowling Green State University
M.M., Vocal Performance, Ball State University
D.M.A., Vocal Performance, Ball State University
Dr. Joseph Diehl's love of opera and the stage has been evident since his early training at Bowling Green State University. While honing his craft under the tutelage of Andreas Poulimenos, Dr. Diehl was heard in roles including Ferrando in Cosi fan tuttè, Prince Charming in Cendrillion, Sam in Susannah and the title role in Albert Herring. He continued his studies at Indiana University's Jacob's School of Music where he was heard in the collegiate premiere of William Bolcom's A View from the Bridge and Edwin Penhorwood's Too Many Sopranos. He was awarded the Mendel Opera Scholarship, earned a performer's diploma and began a master's in voice and opera at Indiana, which he finished at Ball State University under voice teacher and opera director Joseph Levitt. While completing his master's in music and subsequent doctorate, Dr. Diehl's performance credits included Don Ottavio in Don Giovanni, Fritz Kobus in L'amico Fritz and Rinuccio in Gianni Schicchi.
Equally at home on the oratorio stage, he was a five-time returning tenor soloist in Handel's Messiah with the Toledo Symphony, was recently heard as the tenor soloist in A. Ramirez's Misa Criolla at the IMEA conference. Most recently, Dr. Diehl served as the tenor resident young artist with Indianapolis Opera, where he made his professional debut in La fanciulla del West. He currently sings with the Lyric Opera of Chicago as a chorus member, where he can be heard in productions of Carmen, Norma, and Les Troyens.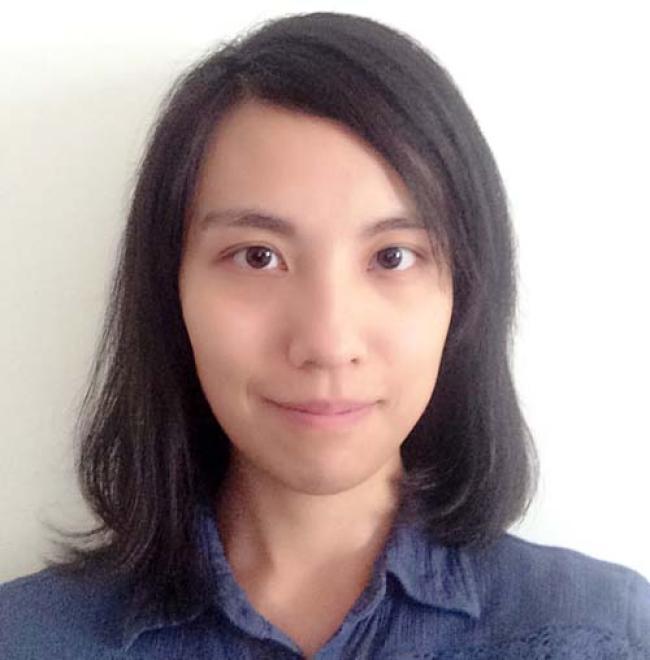 Xue Gong, assistant professor of mathematics and computer science
B.S., Applied Mathematics, Donghua University
M.S., Mathematics, Ohio University
Ph.D., Mathematics, Ohio University
Dr. Xue Gong's research interest is in mathematical biology and applied dynamical systems. She has studied mathematical models in yeast cell cycles and cognitive processes. She also has used dynamical systems to understand the behavior of tensor approximation algorithms.
Apart from her interest in research, she is devoted to teaching. She looks forward to improving her teaching skills by learning from her colleagues at Augustana.
Outside of work, Dr. Gong enjoys reading, crocheting and spending time with family. She also has volunteered as a math tutor for homeschooled students in eighth grade through high school.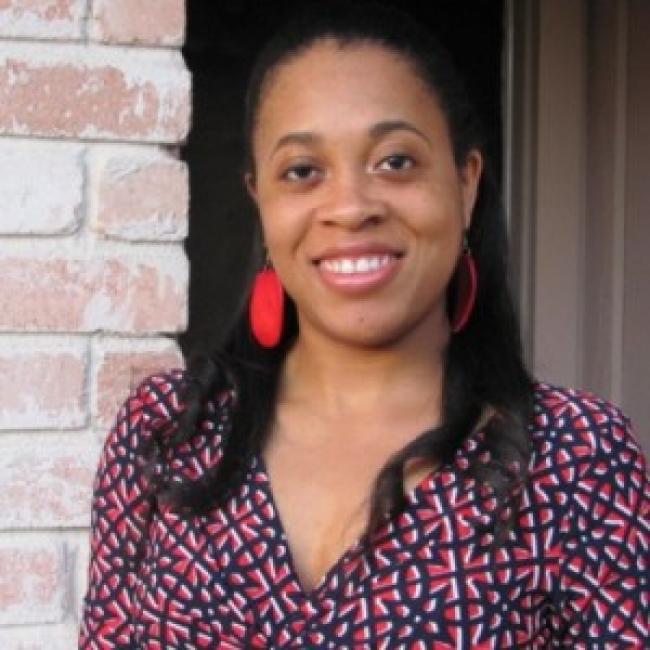 Lauren Hammond, assistant professor of history
B.A., History and African and African-American Studies, University of Virginia
M.A., Latin American History, University of Texas at Austin
Ph.D., Latin American History, University of Texas at Austin
After earning her degree, Dr. Lauren Hammond was awarded a Consortium for Faculty Diversity Postdoctoral Fellowship, which allowed her to develop a set of skills tailored towards serving students at liberal arts institutions.
Dr. Hammond's research interests explore the intersection of race, inequality and U.S.-Latin American relations. Her current project, tentatively titled "Black and Brown Neighbors: African Americans, Afro-Latin Americans, and the Good Neighbor Policy, 1933-1945," examines the ways in which African-American foreign policy observers employed Good Neighbor rhetoric and an Afro-diasporic politics to advocate for Afro-Latin American populations in the face of U.S. imperialism. As a historian of Latin America and U.S.-Latin American relations, she believes knowledge of the Latin American past is vital for students looking to understand contemporary issues in the region and the challenges Latin Americans and Latinos face in the United States today. As history uniquely equips students to think critically and relationally, her classes introduce students to historical inquiry through the use of primary sources, hands-on research and historical role play.
At Augustana, she looks forward to developing Black and Brown Chicago, a course that investigates the long histories of African Americans and Latinos in the urban Midwest.
Before coming to Augustana, Dr. Hammond taught at Southwestern University in Georgetown, Texas, and Denison University in Granville, Ohio.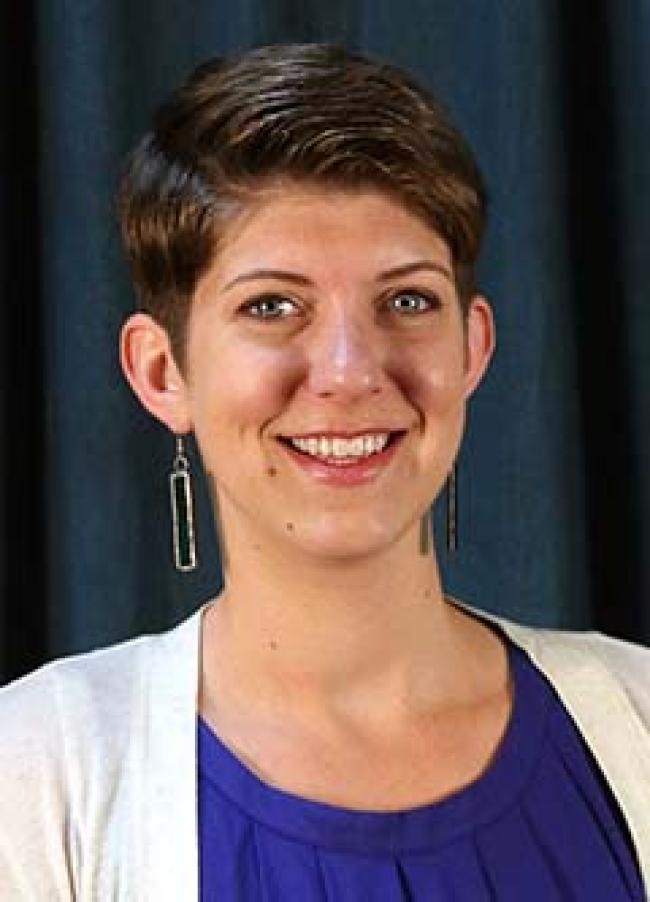 Lena Hann, assistant professor of public health
B.A., Sociology, Women's Studies, Cornell College
M.P.H., Public Health, University of Iowa
Ph.D., Community Health and Gender and Women's Studies, University of Illinois at Urbana-Champaign
Prior to joining Augustana's faculty, Dr. Lena Hann coordinated the Master of Public Health program at the University of Illinois and taught a variety of courses including Human Sexuality, Leadership in Health, and Global Health and Diversity study abroad in Australia.
Her scholarly interests include reproductive and sexual health care and services, feminist public health practice, and stigma in health.
Her current research examines clinic workers' experiences at abortion care facilities.
In her free time, Dr. Hann enjoys traveling, culinary tourism and live music and comedy.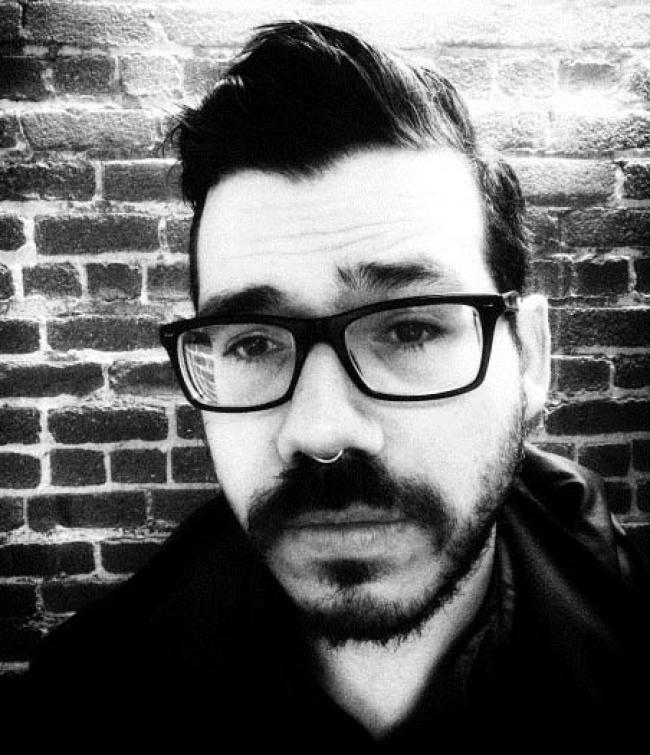 Brian Lovato, assistant professor of political science
B.A., Political Science, California Baptist University
M.A., Politics, The New School for Social Research, New York
Ph.D., Political Science, University California, Santa Barbara
Dr. Brain Lovato's research focuses on social movements, identity politics and critical Marxist theory. His first book, Democracy, Dialectics, and Difference, was released by Routledge in 2016. It draws upon the work of Raya Dunayevskaya, C.L.R. James and Cornelius Castoriadis to argue for a renewal of the Marxist tradition grounded in radical democracy and Hegelian thought.
Dr. Lovato also is a founding editor of "Abolition: A Journal of Insurgent Politics," an open-access, peer-reviewed journal that seeks to publish radically oriented articles, essays, interviews and art
He is active in the Western Political Science Association, through the Radical and Decolonial Politics working group.
He comes to the Quad Cities from Oakland, Calif., with his partner, Stephanie, and their two dachshunds.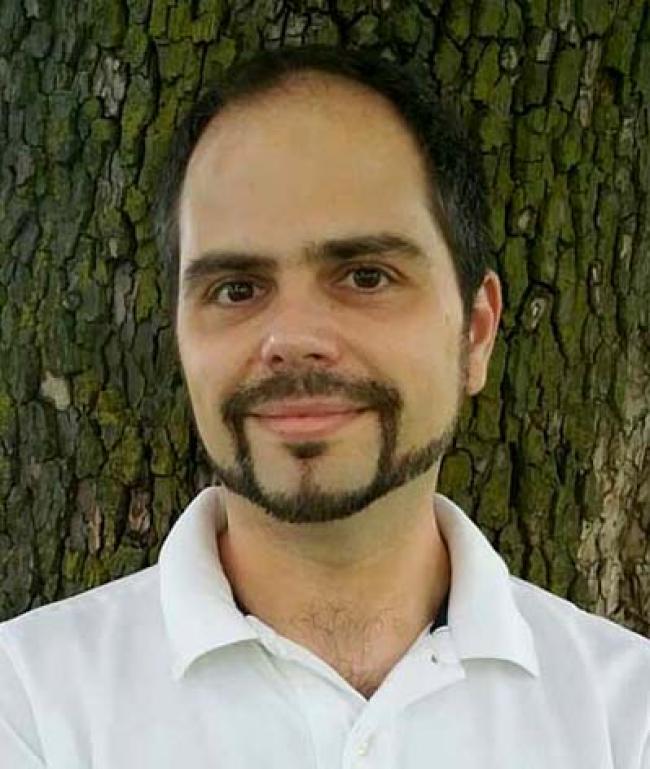 Rafael Medina, assistant professor of biology
B.S., Life Sciences, Universidad Autónoma de Madrid
M.Sc., Evolutionary Biology and Biodiversity, Universidad Autónoma de Madrid
Ph.D., Evolutionary Biology and Biodiversity, Universidad Autónoma de Madrid
Dr. Rafael Medina's field of specialization is the taxonomy and systematics of plants—particularly, mosses. He has worked on the description of new species and the reconstruction of their evolutionary history using genomic data.
Sharing and spreading the appreciation of biodiversity and natural history is his main drive as a biologist.
He also enjoys hiking, traveling, movies, books and board games.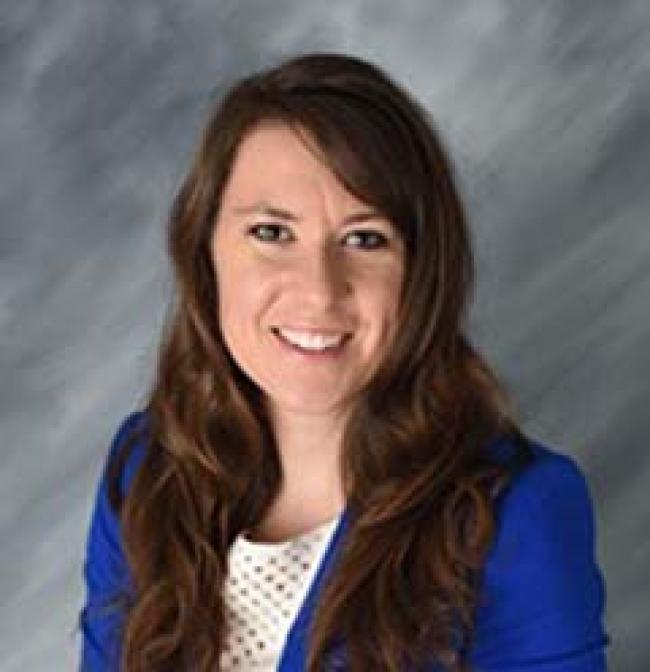 Jennifer Palar, assistant professor of business administration
B.A., Business Administration-Management, St. Ambrose University
M.O.L., Organizational Leadership, St. Ambrose University
Jennifer Palar will receive her Ph.D. from the University of Mississippi. Prior to doctoral studies, her career was in human resources, starting in recruiting and staffing, and eventually moving to manager and director positions. This experience is one of the largest influences on her research. After spending countless hours with organizational leaders, Palar became intrigued at how their interactions with one another shaped their decisions.
Today, her research focuses on how social approval assets (e.g., reputation, status, etc.) influence the way organizational leaders are treated by others and make decisions themselves.
Outside of work she enjoys cooking and ballet and spending time with her husband, Bryce, and their two Labrador retrievers.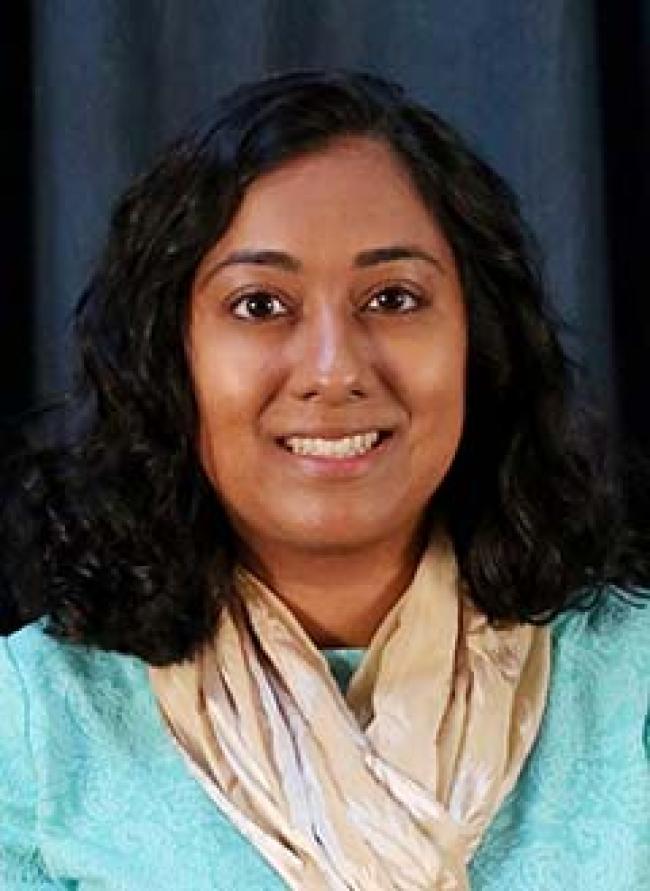 Fatima Sattar, assistant professor of sociology, anthropology, and social welfare
B.A., Sociology and Psychology, Aurora University
M.A., Middle Eastern Studies, The University of Chicago
M.A., Sociology, Boston College
Ph.D., Sociology, Boston College
Dr. Fatima Sattar's scholarship focuses on social welfare/policy, immigration, human rights and refugees, and race/ethnicity. For her dissertation, Dr. Sattar examined front-line issues in a northeastern U.S. refugee resettlement program and Iraqi and Darfurian refugees' experiences.
She enjoys doing yoga, hanging out at cafes and drinking lattes and being outdoors (walking/hiking). She and her spouse, Malhar, love being new parents to their baby girl, Saaliha. Dr. Sattar grew up outside of Chicago and is excited to be back in the Midwest.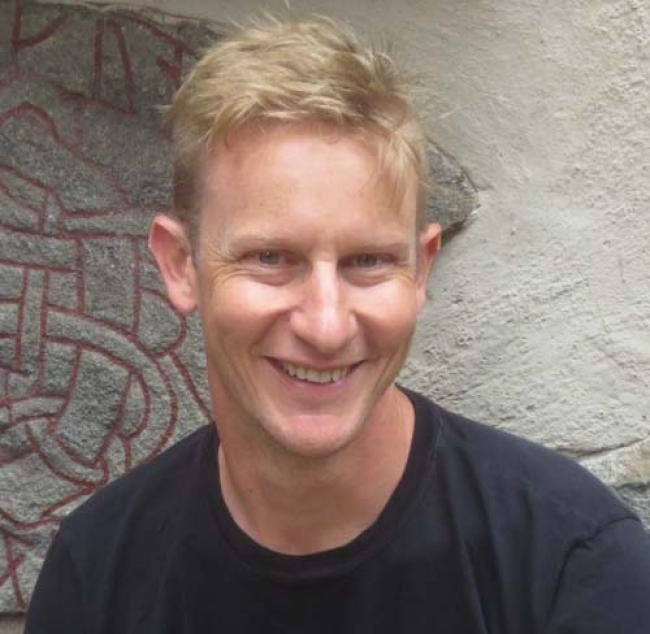 Jason Schroeder, instructor, teaching fellow of world languages, literatures, and cultures
B.A., Comparative History of Ideas, University of Washington
M.A., Scandinavian Studies, University of Wisconsin-Madison
Ph.D., Scandinavian Studies, University of Wisconsin-Madison
Dr. Jason Schroeder is a folklorist and ethnographer who focuses mainly on Swedish, Alandic and Upper Midwest cultures, examining ballads, working-class parodies, editorial scholarship and nationalism.
He was a U.S. Marine, a factory worker and a technician before he started his scholarly pursuits.
He enjoys bicycle touring, camping, traveling to Sweden and Finland, and cooking.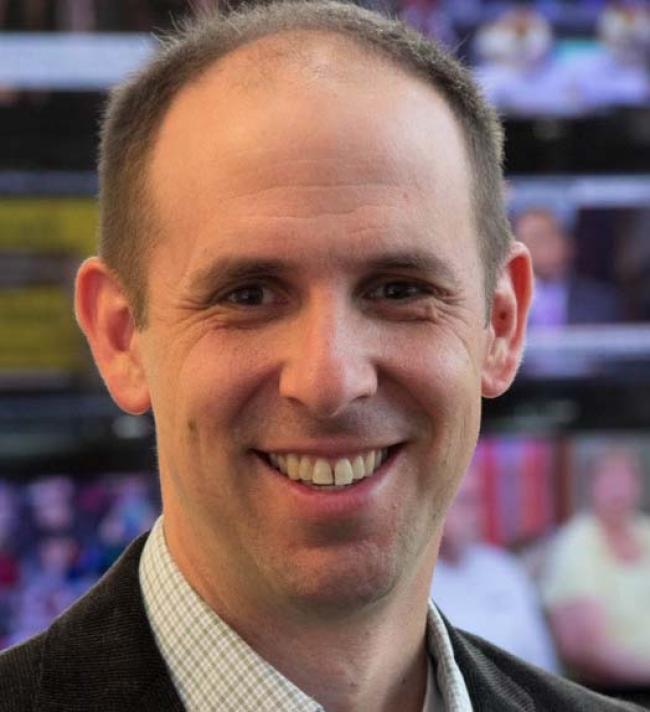 David Schwartz, assistant professor of communication studies
B.A., Journalism and Mass Communication, University of Iowa
M.S., Journalism and News Administration, Northwestern University
Ph.D., Mass Communications, University of Iowa
Dr. David Schwartz's research focuses on journalism studies with emphases on sports media and nationalism in American journalism. He also spent 15 years as a professional journalist, mostly in Chicago but also in St. Louis; Phoenix; Dallas; Washington, D.C.; and Iowa.
His personal interests include creative writing and playing recreational sports, but those have taken a back seat in recent years to work and raising kids.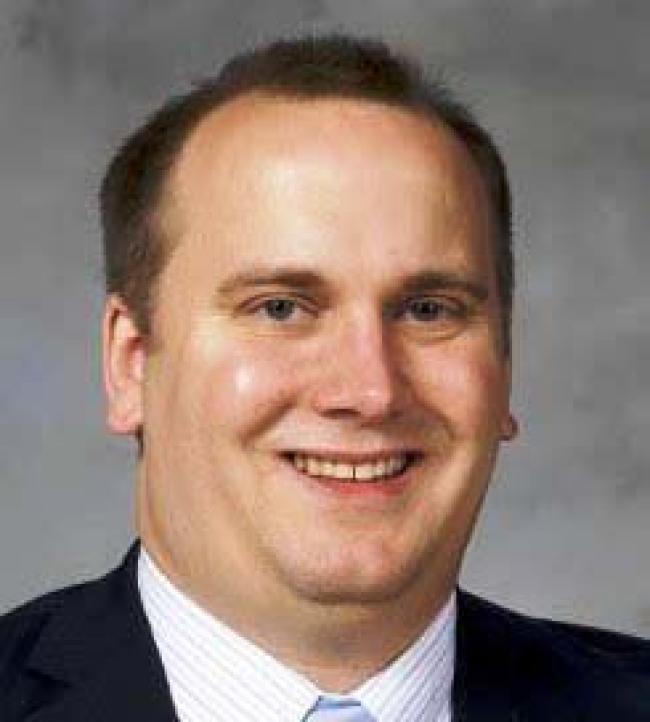 David Thornblad, assistant professor of business administration
B.A., Business Administration, Augustana College
M.M., Music Business and Entertainment Industries, University of Miami
Ph.D., Management, Virginia Tech
Dr. David Thornblad spent the last two years teaching management at the University of Central Oklahoma and is excited to return to his alma mater. His research is in the area of technology and innovation, particularly product development.
He enjoys hiking and reading in his free time.
Michael Carrera, instructor of theatre arts
B.A., political science and government, dance; Brooklyn College 
M.F.A., theatre arts/acting, University of Iowa
Michael Carrera is a native of Brooklyn, N.Y. He began his professional career as a performing artist after finishing his undergraduate education.
For 10 years he worked as a musical theatre artist, performing in New York, Atlantic City, across the United States and Canada. In his early 30s, Carrera returned to school and earned an M.F.A. At Iowa he performed in more than 20 productions as well as teaching classes in acting, musical theatre, dance and voice. He received the Outstanding Graduate Teaching Award at Iowa.
For the last 20 years, he has acted in film, theatre and television in Los Angeles and New York. Among many projects, he is a series regular on the Emmy-nominated PBS educational series "Moochie KaLaLa Detectives Club." Carrera also works as an acting coach, teacher and casting director.
Emily Kahm, part-time instructor of religion
B.A., Religious and Theological Studies, English Writing, Rockhurst University
M.A., Theological Studies-Moral Theology and Ethics, Boston College
Emily is currently a Ph.D. candidate in religious studies at Iliff School of Theology and the University of Denver. Her research looks at the intersection of religious formation and sexuality education in Roman Catholic churches, with particular emphasis on the experiences of women and how young adults grapple with sexual decision-making.
A video game enthusiast and a prolific yarncrafter, she lives with her spouse and two rabbits in Davenport.
Hitomi Niki, part-time instructor of world languages, literatures, and cultures (Japanese)
B.A., Language and Area Studies, Osaka University of Foreign Studies
Ray (Andy) Parrott, part-time instructor of music
B.M., Music, University of Iowa